Special Website Launch Promo: $500 Service Credits for first 50 purchases
Exclusive First-come-first-served Promo Codes for service credits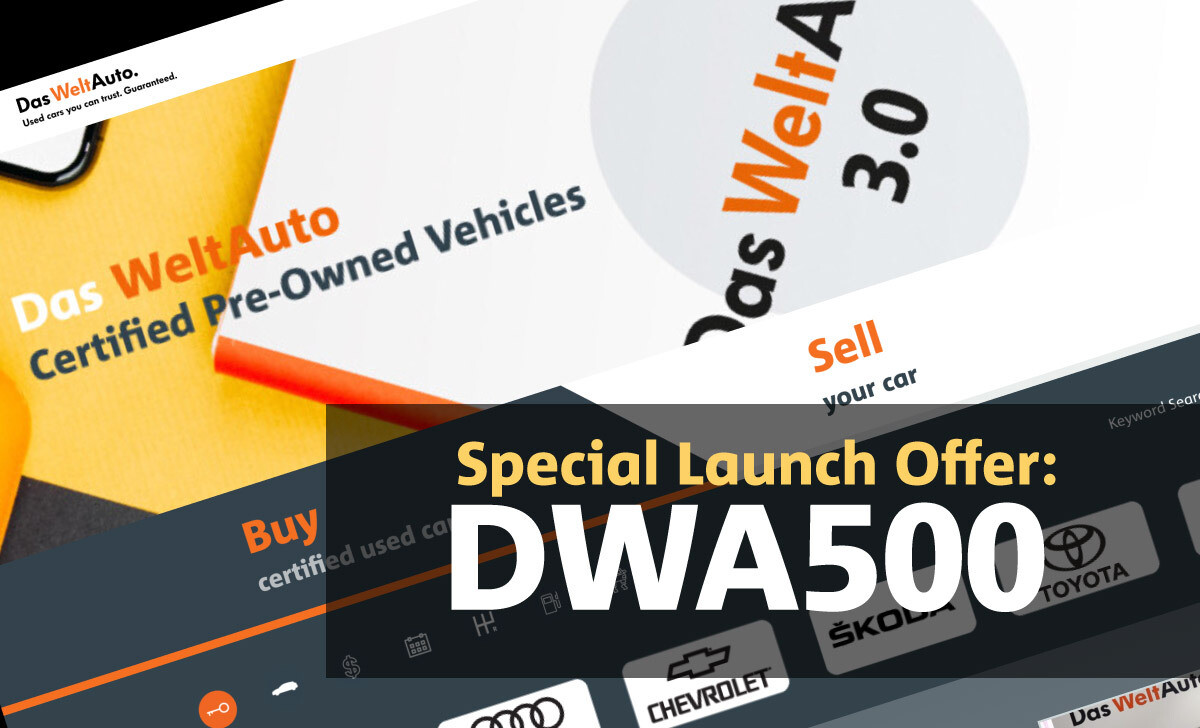 Use Promo Code DWA500 to receive a $500 Service Credit
First 50 customers to place a deposit on a car listed on DasWeltAuto.SG will receive up to $500 Volkswagen or SKODA Service Credits*.
To be entitled for this offer, key in the code "DWA500" in the remarks of the form found on each vehicle's page.
*Applicable to Volkswagen and SKODA cars listed on dasweltauto.sg only.